Discover the allure of Black Metal Mercantile, a one-of-a-kind store in Historic Downtown Manassas. Combining vintage charm with a contemporary edge, this unique establishment offers a diverse range of products, from essential staples to locally made artisan goods and even a touch of geek culture.
Driven by a passion for vintage general stores, Deron Blevins, the owner of Black Metal Mercantile seized the opportunity to create something special. His goal was to recreate the nostalgic experience of a general store while infusing it with a modern twist. The result is a treasure trove of food, drink, décor, gifts, and even movie memorabilia, catering to a wide range of interests and preferences.
Black Metal Mercantile adds a fresh and fun shopping option to Downtown Manassas, without stepping on the toes of other local businesses. It brings something different to the area, drawing in both locals and visitors with its eclectic product selection and vibrant atmosphere.
Crafting the perfect name for the store was no small task. Inspired by inherited black metal piping fixtures and a desire to offer black metal décor, the name "Black Metal Mercantile" came to fruition.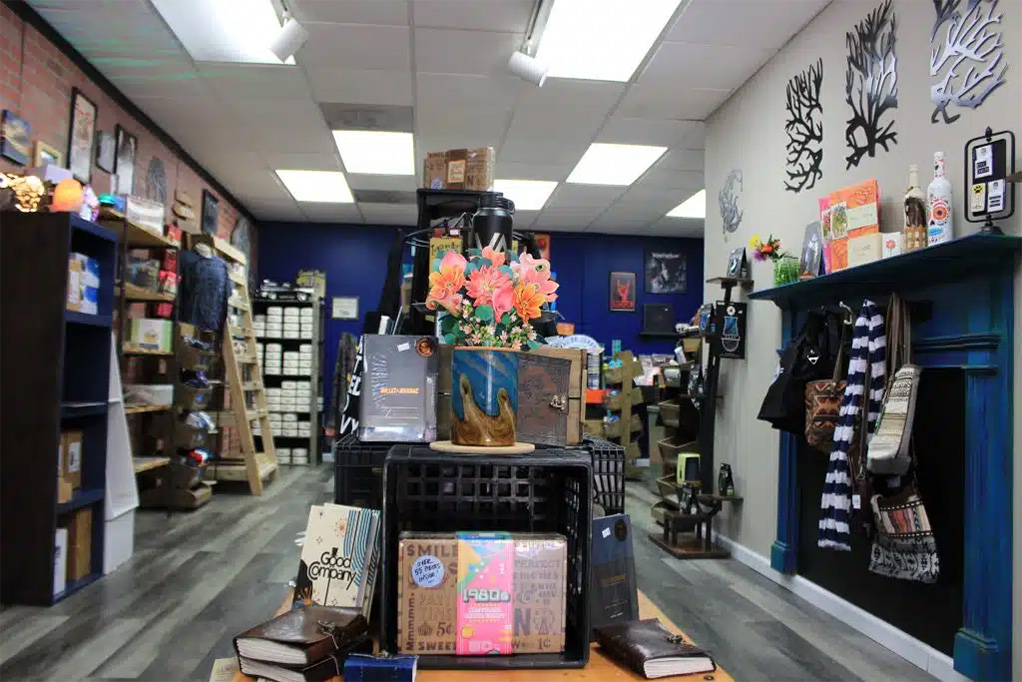 "I inherited some of their fixtures, black metal piping fixtures, and I knew I wanted to sell some black metal décor ideas. So, they had black metal piping, with black metal décor that I was wanting to sell, and then, one evening, it just all clicked, I said, I wear black a lot, I love metal, that's it Black Metal Mercantile," said Deron. To Deron the name perfectly encapsulated his personal style, love for metal music, and the rustic charm of a traditional mercantile.
Black Metal Mercantile exudes an unmistakable vibe that sets it apart from other stores. Deron´s passion is evident as he curates the store's ambiance, setting the stage with his favorite music. This blend of eccentricity and carefully selected products creates an inviting atmosphere that resonates with customers, exceeding their expectations of a traditional general store.
According to Deron Black Metal Mercantile is committed to evolving and offering new experiences. Soon, the store plans to introduce a desktop laser engraving system, allowing customers to personalize and engrave items on-site.
Black Metal Mercantile has breathed new life into Manassas, delivering a vintage shopping experience with a contemporary twist. With its diverse range of products and welcoming ambiance, the store has become a beloved shopping option in the city. As it continues to innovate and expand its offerings, Black Metal Mercantile will undoubtedly remain a haven for those seeking a memorable and distinctive shopping experience.